OVG'S INDEX

For The Best Information On The Rarity On Atari Items Online:

Is The Source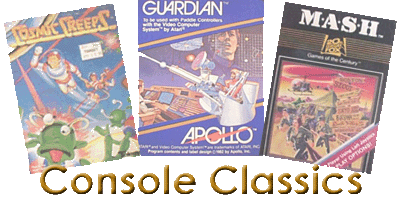 Here is another great source for classic Atari & others
Wayne is an honest businessman & we rate him AA+++

Try Fuj's 3DO Page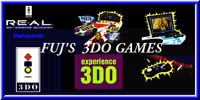 A Great Source For Hard-To-Find 3DO Games
Tell Him Orphanvideogames Link Sent Ya' !

Search The Web From Your Favorite Classic Video Games

MORE QUIK LINKS COMING SOON ! IF YOU LIKE A QUIK-LINK HERE ON OUR HOMEPAGE , EMAIL US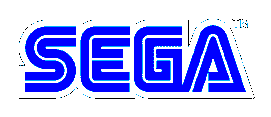 Updated 02/08/03
Genesis Items !

More items are coming in the near future !
<![if !vml]>

<![endif]>
| | |
| --- | --- |
| | Complete Boxed Genesis II Core System: Includes Genesis II system console (Can be used with Sega CD) , Controller , RF Switch , Power Supply , Manual , Original Box with cardboard inserts. BONUS: 6 Pak game cartridge ! Tested and cleaned , System works like a charm .............................................. $35.00 |
| | |
| --- | --- |
| | Complete Boxed Genesis II Core System: Includes Genesis II system console (Can be used with Sega CD) , Controller , RF Switch , Power Supply . Tested and cleaned , System works like a charm .............................................. $25.00 |
<![if !vml]>

<![endif]>
| | |
| --- | --- |
| | Boxed Sega 3 Button Controller ............................... $9.99 Each |
| | Sega 3 Button Controller ............................... $4.00 Each |
| | 6 button Joystick Controller .......................... $10.00 Each |
<![if !vml]>

<![endif]>
| | |
| --- | --- |
| | Jeopardy - Sports Edition ...................... $4.00 |
| | Davis Cup Tennis .................................... $5.00 |
| | PGA Tour Golf .......................................... $4.00 |
| | Sports Talk Football '93 ......................... $2.00 |
| | NBA All-Star Challenge ........................... $2.50 |
| | NBA Live '96 ............................................ $2.00 |
| | Bulls-Lakers NBA Playoff ........................ $2.50 |
| | Sports Talk Baseball .............................. $2.50 |
| | NHL '95 ..................................................... $2.00 |
| | Sonic Spinball ......................................... $6.00 |
<![if !vml]>

<![endif]>
| | |
| --- | --- |
| | Cool Spot ........................................... $6.00 |
| | Spot Goes To Hollywood ................. $6.00 |
| | Monopoly ........................................... $3.00 |
| | NBA Live ' 97 .................................... $1.50 |
| | ECCO-The Tides Of Time ................ $5.00 |
| | Xmen ................................................. $3.00 |
| | Golden Axe II .................................... $4.00 |
| | Greatest Heavyweights .................. $4.00 |
| | Arcade Classics (Centipede , Missile Command & Pong) ............. $6.00 |
| | Pink Goes To Hollywood ................. $7.00 |
| | Zero Tolerance .................................. $10.00 |
| | Normy's Beach Babe-O-Rama (Rare) ................................................... $15.00 |
| | Sonic 1 ................................................ $2.00 |
| | Sonic 2 ................................................ $2.00 |
| | Sonic 3 ................................................ $2.00 |
| | Sonic & Knuckles .............................. $3.50 |
| Home |