OVG'S INDEX

For The Best Information On The Rarity On Atari Items Online:

Is The Source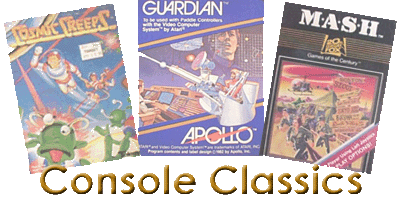 Here is another great source for classic Atari & others
Wayne is an honest businessman & we rate him AA+++

Try Fuj's 3DO Page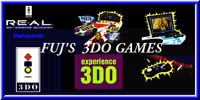 A Great Source For Hard-To-Find 3DO Games
Tell Him Orphanvideogames Link Sent Ya' !

Search The Web From Your Favorite Classic Video Games

MORE QUIK LINKS COMING SOON ! IF YOU LIKE A QUIK-LINK HERE ON OUR HOMEPAGE , EMAIL US



<![if !vml]>

<![endif]>
We have so many in stock, we gave it it's own page !
Part of a major Northeast US Department Store chain that went out of business, now is your chance to add to your collection.
We even have Sealed PAL version for 2600 game, click the link to the left or at the bottom of the page to see !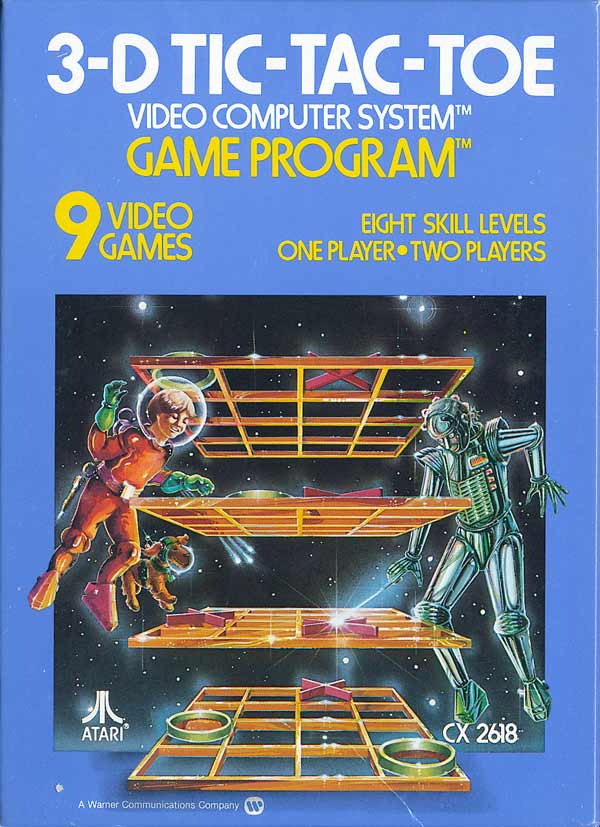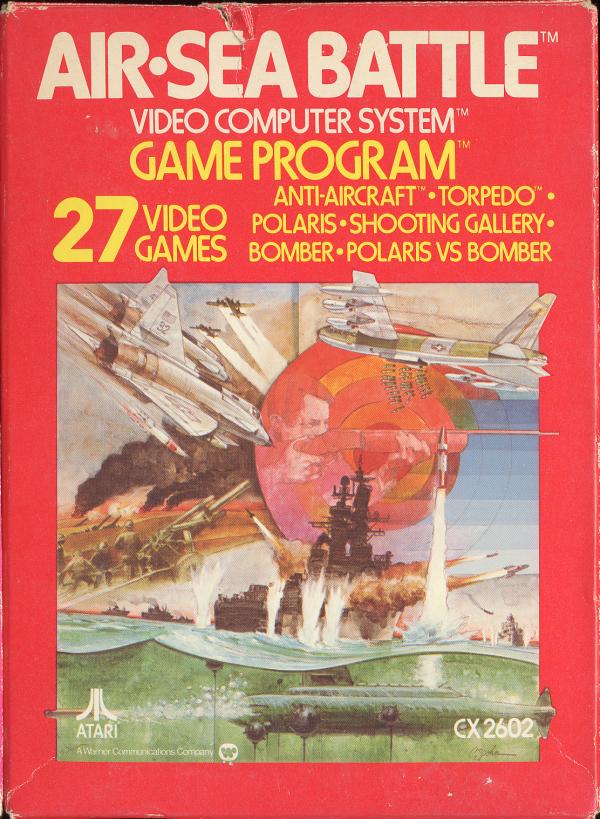 Allot of rare games here like Apollo's Final Approach & Wabbit and more !
This page was installed and updated 02/13/03
BRAND NEW ATARI 2600 GAMES
These games are still sealed in the boxes.
| Catalog Number | Cartridge Name | On Hand | Price |
| --- | --- | --- | --- |
| CX2608 | Super Breakout | 2 | $10.00 |
| CX2609 | Defender | 1 | $10.00 |
| CX2610-O | Warlords (Rare Orange Box) | 1 | $15.00 |
| CX2610 | Warlords | 1 | $10.00 |
| CX2612 | Street Racer | 2 | $15.00 |
| CX2616 | Pele's Soccer | 1 | $12.50 |
| CX2617 | Backgammon | 1 | $17.50 |
| CX2618 | 3-D Tic-Tac-Toe | 1 | $20.00 |
| CX2622 | Breakout | 1 | $12.50 |
| CX2632-R | Space Invaders (Red Box, RARE) | 1 | $20.00 |
| CX2635 | Maze Craze | 1 | $15.00 |
| CX2636 | Missile Command | 3 | $10.00 |
| CX2637-W | Dodge'em (White Reissue Box - RARE) | 1 | $17.50 |
| CX2638 | Video Checkers | 2 | $17.00 |
| CX2639 | Othello | 2 | $15.00 |
| CX2639-W | Othello (White Reissue Box - RARE) | 1 | $20.00 |
| CX2640 | RS Baseball | 4 | $7.00 |
| CX2642-G | Concentration (Grey Reissue Box) | 1 | $16.00 |
| CX2643-G | Codebreaker (Grey Reissue Box) | 1 | $16.00 |
| CX2648 | Video Pinball | 1 | $15.00 |
| CX2649 | Asteroids | 11 | $6.50 |
| CX2650 | Berzerk | 5 | $15.00 |
| CX2655 | Yars' Revenge | 1 | $12.00 |
| CX2656 | Swordquest Fireworld | 1 | $12.00 |
| CX2661 | Fun With Numbers (Grey Reissue Box) | 2 | $16.00 |
| CX2668 | RS Football | 2 | $7.00 |
| CX2673 | Phoenix | 1 | $9.00 |
| CX2674 | E.T. | 2 | $10.00 |
| CX2675 | Ms. Pac-Man | 1 | $12.00 |
| CX2677 | Dig-Dug | 2 | $8.00 |
| CX2681 | Battlezone | 3 | $8.00 |
| CX2685-R | Gravitar - RED BOX | 1 | $8.00 |
| CX2688 | Jungle Hunt | 1 | $8.00 |
| CX2689 | Kangaroo | 1 | $8.00 |
| CX2691 | Joust | 2 | $8.00 |
| CX2694 | Pole Position | 2 | $9.00 |
| CX26104 | Big Bird's Egg Catch (ER In Sealed Condition) | 1 | $32.00 |
| CX26110 | Crystal Castles | 1 | $15.00 |
| CX26118 | Millipede | 1 | $12.50 |
| CX26136 | Solaris | 2 | $7.00 |
| CX26140 | Desert Falcon | 1 | $15.00 |
| CX26145 | Venture | 2 | $10.00 |
| CX26146 | Mouse Trap | 1 | $12.00 |
| CX26168 | Off The Wall | 1 | $17.00 |
| CX26172 | Xenophobe (ER-Very Rare) | 1 | $50.00 |
| CX26192 | Klax | 2 | $55.00 |

Factory New Boxed Games
| Catalog Number | Cartridge Name | On Hand | Price |
| --- | --- | --- | --- |
| AG-001 | Dragster | 1 | $15.00 |
| AG-009 | Freeway | 1 | $15.00 |
| AG-011 | Stampede | 1 | $16.50 |
| AX-012 | Ice Hockey | 1 | $15.00 |
| AX-013 | Barnstorming | 2 | $17.50 |
| AX-015 | Chopper Command | 1 | $15.00 |
| AX-016 | Starmaster | 6 | $15.00 |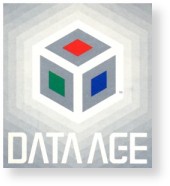 Factory New Boxed Games
| Catalog Number | Cartridge Name | On Hand | Price |
| --- | --- | --- | --- |
| DA1004 | Airlock | 1 | $17.00 |
| DA1002 | Warplock | 2 | $15.00 |
| DA1001 | Encounter at l-5 | 2 | $20.00 |
| DA1003 | SSSnake | 1 | $20.00 |

Factory New Boxed Games
| Catalog Number | Cartridge Name | On Hand | Price |
| --- | --- | --- | --- |
| IA3200 | Demon Attack | 4 | $12.50 |
| IA3600 | Riddle of the Sphinx | 1 | $15.00 |
| IA3000 | Trick Shot | 1 | $17.00 |
| 03207 | Moonsweeper | 1 | $25.00 |
| IA3204 | Cosmic Ark | 5 | $12.00 |
| IA3201 | Star Voyager | 1 | $12.00 |
Factory New Boxed 2600 Games
| Catalog Number | Cartridge Name | On Hand | Price |
| --- | --- | --- | --- |
| 80010 | Gorf | 1 | $20.00 |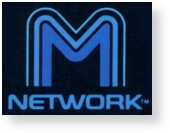 Factory New Boxed Games
| Catalog Number | Cartridge Name | On Hand | Price |
| --- | --- | --- | --- |
| 5659 | Space Attack | 1 | $13.50 |
| 5666 | Astroblast | 1 | $10.00 |
| 5661 | Armor Ambush | 3 | $15.00 |
| 5667 | Dark Caverns | 1 | $20.00 |
| 5663 | Lock "N" Chase | 1 | $20.00 |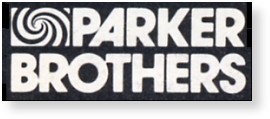 Factory Sealed Boxed Games
| Catalog Number | Cartridge Name | On Hand | Price |
| --- | --- | --- | --- |
| 5000 | Star Wars - Jedi Arena | 1 | $30.00 |
| 5910 | Strawberry Shortcake | 1 | $30.00 |
| 5360 | Q*bert | 1 | $15.00 |

Factory New Boxed Atari 2600 Games
| | | | |
| --- | --- | --- | --- |
| Catalog Number | Cartridge Name | On Hand | Price |
| AP-2002 | Space Cavern | 2 | $22.50 |
| AP-2009 | Final Approach | 5 | $30.00 |
| AP-2010 | Wabbit | 2 | $35.00 |

Factory New Boxed Games
| Catalog Number | Cartridge Name | On Hand | Price |
| --- | --- | --- | --- |
| 001-01 | Tac-Scan | 1 | $25.00 |

Factory New 2600 Boxed Games
| Catalog Number | Cartridge Name | On Hand | Price |
| --- | --- | --- | --- |
| VC 1002 | Sneak'n Peak | 1 | $18.00 |
| VC 1001 | Space Jockey | 5 | $13.00 |
| VC 1009 | Towering Inferno | 1 | $20.00 |
| VC 1004 | Commando Raid | 5 | $20.00 |
Factory Sealed 2600 Boxed Games
| | | | |
| --- | --- | --- | --- |
| Catalog Number | Cartridge Name | On Hand | Price |
| 2451 | Donkey Kong | 2 | $15.00 |
| 2459 | Mouse Trap | 6 | $18.00 |
| 2457 | Venture | 2 | $15.00 |
| 2468 | Carnival | 1 | $18.00 |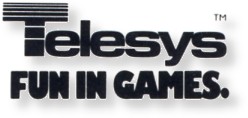 Factory Sealed 2600 Boxed Games
| | | | |
| --- | --- | --- | --- |
| Catalog Number | Cartridge Name | On Hand | Price |
| 1002 | Cosmic Creeps | 1 | $22.50 |
| Home | Used Boxed Games | More Used Boxed Games | PAL Boxed Games |