OVG'S INDEX

For The Best Information On The Rarity On Atari Items Online:

Is The Source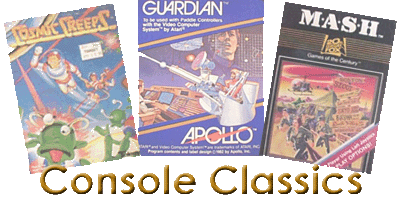 Here is another great source for classic Atari & others
Wayne is an honest businessman & we rate him AA+++

Try Fuj's 3DO Page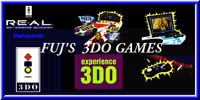 A Great Source For Hard-To-Find 3DO Games
Tell Him Orphanvideogames Link Sent Ya' !

Search The Web From Your Favorite Classic Video Games

MORE QUIK LINKS COMING SOON ! IF YOU LIKE A QUIK-LINK HERE ON OUR HOMEPAGE , EMAIL US




Here are some great links for classic video games. These links are from general reference , other classic game sellers to classic game buyers and traders.
If you have a link you like to submit or to report a broken link on this page , please e-mail me at orphangames@aol.com and I will list them or fix any broken ones.
Mark & Maria (Orphan Video Games)
| | |
| --- | --- |
| | Classic Video Game Reference Links |

One of the best Atari sites on the WWW !!! Atari Age has a great rarity guide for 2600 , 5200 , 7800 and Jaguar, Trading Board and loads of useful information on the Mother of all Classic Video Game Companies !! I use their rarity guide for my auctions !!
JOYSTICKS 401 A great link for you Atari 5200 fans on building a working 5200 controller. Parts and tool list, great commentary and instructions. A definite link for all you 5200 fans !
Robert's Classic Collector's Museum Robert Worne's great online classic video game museum. From Atari to Vectrex to 3DO it is here. Rarity guides and pictures ! I love visiting his site !
Videogames.org One of the oldest and one of the best. Originally done by Greg Chance, I referenced this page for years and years. Rarity guides for all classic systems. It is archived year by year . Even Grover Monster loves this site !
| | |
| --- | --- |
| | Classic Game Trader's & Personal Pages of Classic Gamers |
AT2600COLLECTOR Rick is a unbelievable Atari collector with a vast library of Atari 2600 games and systems in all formats ! See his lists of his collection and his want and trade list !
| | |
| --- | --- |
| | Classic Game Sellers, Online Stores |
ConsoleClassics.com Wayne's site has a great selection of classic games , consoles , hardware from Atari , Coleco, Mattel and others for the classic gamer at great prices !! Also has a lot of great classic video game auctions on eBay ! A TOP RATED SELLER SITE !!
More links to come soon !
| Home |