OVG'S INDEX

For The Best Information On The Rarity On Atari Items Online:

Is The Source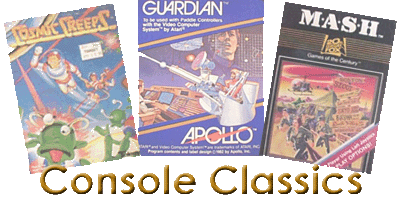 Here is another great source for classic Atari & others
Wayne is an honest businessman & we rate him AA+++

Try Fuj's 3DO Page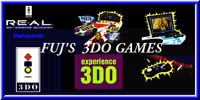 A Great Source For Hard-To-Find 3DO Games
Tell Him Orphanvideogames Link Sent Ya' !

Search The Web From Your Favorite Classic Video Games

MORE QUIK LINKS COMING SOON ! IF YOU LIKE A QUIK-LINK HERE ON OUR HOMEPAGE , EMAIL US



We Now Accept
&
ORDER INFORMATION (Please read carefully)
#1 E-mail us with items you want to purchase. State the system it is for and the price. Please notify if you are from outside the contingent 48 states or Canada. (Sorry no international shipments outside North America at this time).
#2 Orphan games will e-mail you an invoice with the total charge & shipping included within 24 hours of your e-mail.
#3 Send Payment Promptly. (Use
or
Checks on U.S. Banks or U.S. Postal or Bank Money Orders Only. DO NOT SEND CASH !) CLICK HERE for our mail order form.
#4 Read below for further shipping information:
| | |
| --- | --- |
| | All items for sale by Orphan Games are in US $. |
| | We reserve the right to change prices at any time. |
| | We will only hold items once invoiced and your payment is on its way. |
| | Orphan games has the right to refuse an order of an individual(s) who we deemed to have problems in the past with orders. |
| | All Orphan Games systems, games , controllers and items are used and "AS IS" unless noted. See website's pages for complete descriptions of the items for sale. |
| | No COD's. Orders paid with money order will be sent immediately after payment has been received. Checks are held 7-10 business days or until check is cleared. |
| | Any return check will result in a $25.00 fee to cover our bank's charge. |
| | Make all payments out to: Mark Poklemba |
| | Mail all order to: Orphan Video Games , 285 Harrison Avenue , Garfield, NJ 07026 |
| | All shipments are ship via USPS Priority Mail or Parcel Post. Shipping cost are exact to what we pay for shipping with insurance. Shipping costs will show on your invoice when e-mailed to you. There is no hidden or additional cost , but all shipments must include insurance. No Ifs , Ands or Buts. |
| | If order is damaged in shipment. the purchaser must notify the USPS to seek and file claim for damages. Orphan Games pack each order carefully and above the standards for shipping. All damage claims are the responsibility of the purchaser. |
| | Do Not Send Cash. Orphan games takes no responsibility for cash sent for orders from individuals |
| | WE DO TAKE INTERNATIONAL ORDERS IF PAID THROUGH PAYPAL ! |
| | Any purchases for Adult or "AO" video games must be accompanied by proof that the purchaser is over 21 years of age (i.e. Photocopy of Drivers License, County ID, Military ID, etc.). The ID must match the name of the invoice & payment check or money order. Also the signature will be verified. |
| | E-mail Orphan Games for information if you are selling video games , systems , etc.. We will give you full information on handling the procedure for that. PLEASE NOTE THAT WE DO NOT PAY FOR SHIPPING ON ITEMS WE BUY ! |
| | If you are interested in trading in games for items listed. E-mail us and we will give you info for that and to see if we are interested in what you want to trade. |
Click below for more info for anything on Orphan Video Games