OVG'S INDEX

For The Best Information On The Rarity On Atari Items Online:

Is The Source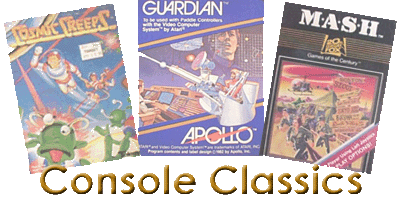 Here is another great source for classic Atari & others
Wayne is an honest businessman & we rate him AA+++

Try Fuj's 3DO Page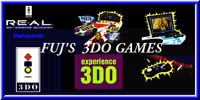 A Great Source For Hard-To-Find 3DO Games
Tell Him Orphanvideogames Link Sent Ya' !

Search The Web From Your Favorite Classic Video Games

MORE QUIK LINKS COMING SOON ! IF YOU LIKE A QUIK-LINK HERE ON OUR HOMEPAGE , EMAIL US



Software Cassette Format
| | |
| --- | --- |
| | Smart Filer - Database Software - Home Inventory -Cassette Format - Complete with manuals and box - Used - $10.00 |
| | Richard Scarry's Best Electronic Word Book Ever ! - Educational Software - Cassette Format - Complete with manual and box - Used - $10.00 |
| | Donkey Kong - Game Software - Cassette Format - In original Cassette Case with insert - No manual - Used - $10.00 |
Back in 1982, Coleco came out with a home computer to rival Atari's 400/800 line. These systems were purchased complete with a CPU console (basically a Colecovision with a tape drive built in for cassette programs, a cartridge port for Colecovision & ADAM game cartridges and a controller on top), a keyboard and a printer. Over the years , these unit are becoming more and more scarce. Most of the units are missing buttons on the keyboards, fried processors inside the consoles, battered printers.
I myself and Amanda picked up a perfectly new (Still Sealed) ADAM & tons of software at a garage sale in North Jersey just a few monthsago (Sorry people, it is not for sale) . I do have a few items for the ADAM for sale on this page. Remember, Colecovision cartridges work on the ADAM and I have Education and some Word Processor and Spreadsheet programs for sale below for the ADAM.
Coleco ADAM Computers For Sale