OVG'S INDEX

For The Best Information On The Rarity On Atari Items Online:

Is The Source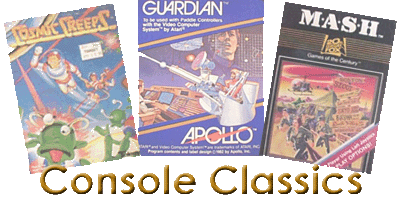 Here is another great source for classic Atari & others
Wayne is an honest businessman & we rate him AA+++

Try Fuj's 3DO Page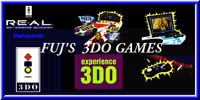 A Great Source For Hard-To-Find 3DO Games
Tell Him Orphanvideogames Link Sent Ya' !

Search The Web From Your Favorite Classic Video Games

MORE QUIK LINKS COMING SOON ! IF YOU LIKE A QUIK-LINK HERE ON OUR HOMEPAGE , EMAIL US



ATARI 2600 BOXED GAMES
The following are used (unless noted) Atari 2600 games by Atari or Third Party Companies.
We just added new NIB Atari 2600 Games like the Rare XENOPHOBE & KLAX and Activision DOLPHIN !
We Have Boxed Games Coming In Each Week !! Please Email Us IF You Don't See A Game You Are Looking For On These Pages !
Remember , Games w/ No "ON HAND" Quantity Are Out Of Stock But Be Sure To Come Back For Updates!!!!
Remember to click the link at the bottom of the page for more boxed 2600 games.
This list was last updated on 03/21/02
BRAND NEW ATARI 2600 GAMES
These games are still sealed in the boxes.
| Catalog Number | Cartridge Name | On Hand | Price |
| --- | --- | --- | --- |
| CX2607 | Canyon Bomber (Grey Box, Reissue) | | |
| CX2609 | Defender | 2 | $10.00 |
| CX2610 | Warlords | 1 | $12.50 |
| CX2615 | Demons To Diamonds (Grey Reissue) | | |
| CX2625 | Football | | $0.00 |
| CX2632 | Space Invaders (Red Box, RARE) | 1 | $20.00 |
| CX2640 | RS Baseball | 1 | $7.00 |
| CX2642 | Hunt & Score (Grey Box , Reissue) | | |
| CX2646 | Pac-Man (2600 VCS Free Game Issue) | 2 | $10.00 |
| CX2655 | Yars' Revenge | 2 | $12.00 |
| CX2664 | Brain Games (Grey Box Reissue) | | |
| CX2666 | RS Volleyball | 1 | $16.00 |
| CX2668 | RS Football | 1 | $8.00 |
| CX2675 | Ms. Pac-Man | | |
| CX2677 | Dig-Dug | 1 | $8.00 |
| CX2681 | Battlezone | 1 | $9.00 |
| CX2684 | Galaxian | 1 | $8.00 |
| CX2688 | Jungle Hunt | 1 | $8.00 |
| CX2689 | Kangaroo | 1 | $8.00 |
| CX26118 | Millipede | 1 | $12.50 |
| CX26120 | Defender II (RARE) | | |
| CX26123 | Jr. Pac-Man | 1 | $12.00 |
| CX26136 | Solaris | 1 | $14.00 |
| CX26140 | Desert Falcon | | $15.00 |
| CX26145 | Venture | 1 | $12.00 |
| CX26146 | Mouse Trap | 1 | $12.00 |
| CX26154 | Super Football | 1 | $8.00 |
| CX26168 | Off The Wall | | |
| CX2685 | Gravitar | 1 | $8.00 |
| CX2673 | Phoenix | 1 | $9.00 |
| CX26120 | Stargate | | |
| CX2659 | Raiders Of the Lost Ark | 1 | $15.00 |
| CX2636 | Missile Command | 5 | $10.00 |
| CX2649 | Asteroids | 2 | $8.00 |
| CX2656 | Swordquest Fireworld | 2 | $12.00 |
| CX2674 | E.T. | 1 | $10.00 |
| CX26172 | Xenophobe (ER-Very Rare) | 2 | $50.00 |
| CX2610-O | Warlords (Rarer Orange Box) | 4 | $15.00 |
| CX26192 | Klax | 2 | $55.00 |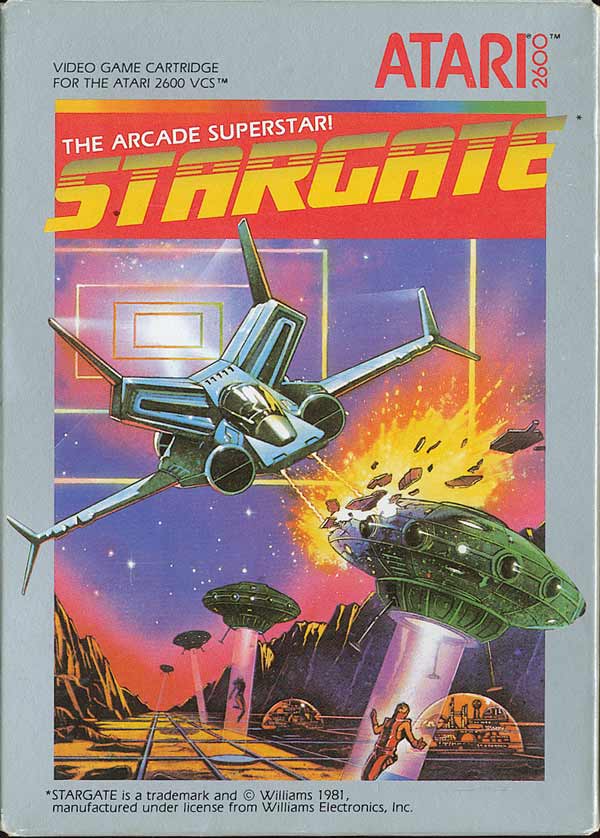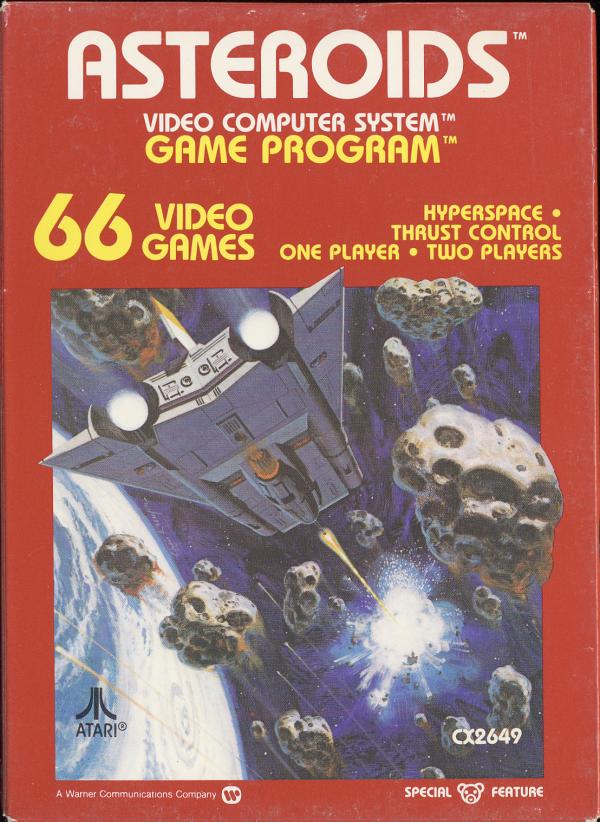 THIRD PARTY ATARI 2600 NEW IN BOX GAMES
| Catalog Number | Cartridge Name | MFG | On Hand | Price |
| --- | --- | --- | --- | --- |
| ID-006-02 | Demon Attack (Black Box , Not Silver RARE) | Imagic | | |
| FG1002 | Spider-Droid | Froggo | | |
| AZ-033 | Space Shuttle | Activision | | |
| AK-043-02 | Commando | Activision | | |
| PB-5050 | Star Wars - The Empire Strikes Back | Parker Bros. | 1 | $18.00 |
| IA-3201 | Star Voyager | Imagic | | |
| AX-024 | Dolphin | Activision | 2 | $27.50 |
| AX-016 | Starmaster | Activision | 1 | $20.00 |
| AR-4102 | Suicide Mission (Need Supercharger Add-On To Play) | Arcadia (Starpath) | 1 | $25.00 |
| AG-046 | Rampage | Activision | | |
| AX-023 | Frostbite | Activision | | |
USED COMPLETE ATARI 2600 GAMES
These games are used but come complete with game cartridge , manual and box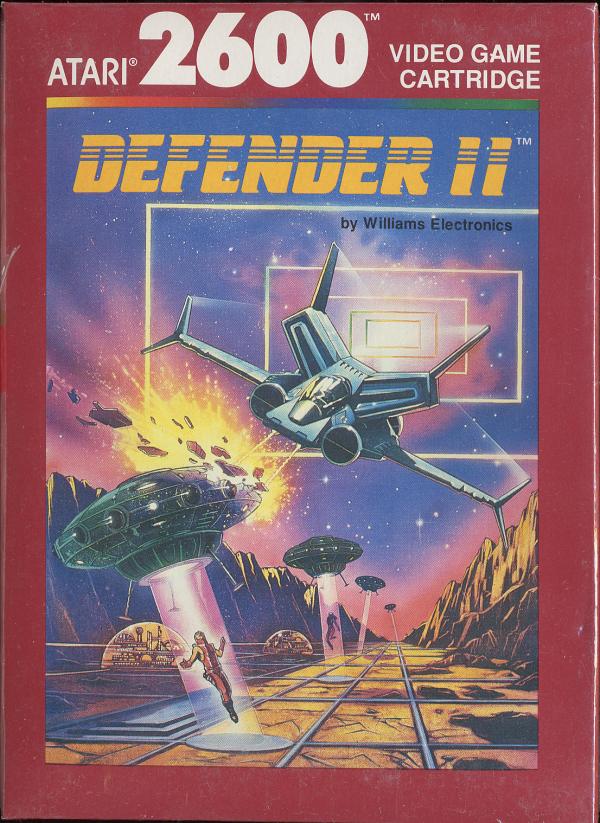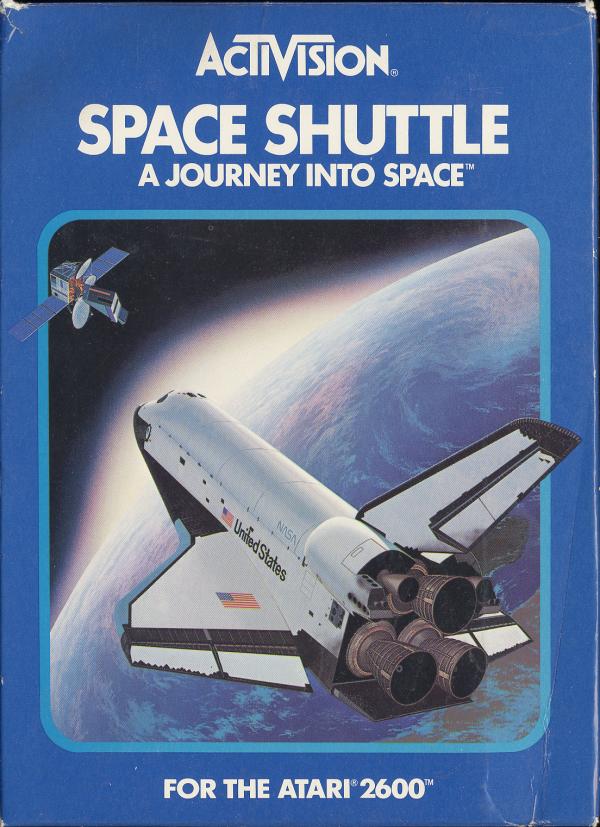 | Catalog Number | Cartridge Name | On Hand | Price |
| --- | --- | --- | --- |
| CX2601 | Combat | 14 | $3.00 |
| CX2601Gatefold | Combat | 1 | $10.00 |
| CX2602 | Air Sea Battle | 3 | $4.00 |
| CX2603GateFold | Star Ship (GateFold) | 1 | $45.00 |
| CX2604 | Space War | 2 | $6.50 |
| CX2605 | Outlaw | 1 | $6.50 |
| CX2606 | Slot Racers | 1 | $9.00 |
| CX2607 | Canyon Bomber | | |
| | | | |
| CX2608 | Super Breakout | 2 | $9.00 |
| CX2609 | Defender | 4 | $4.00 |
| | | | |
| CX2610 | Warlords | 4 | $7.00 |
| CX2610 | Warlords (Orange Box, Rare) | | |
| CX2611C | Indy 500 (Complete With 2 Driving Controllers) | 1 | $20.00 |
| CX2611 | Indy 500 (Gatefold) | 1 | $10.00 |
| CX2612 | Street Racer | 3 | $8.00 |
| CX2613 | Adventure | 2 | $12.00 |
| CX2615 | Demons To Diamonds | 2 | $9.00 |
| CX2616 | Championship Soccer (Gold Pele Label) | 1 | $9.00 |
| | | | $0.00 |
| | | | $0.00 |
| CX2618 | 3D Tic-Tac-Toe | 1 | $10.00 |
| | | | $0.00 |
| CX2620 | Basic Programming (COMPLETE) | 1 | $35.00 |
| CX2621 | Video Olympics | 2 | $8.00 |
| CX2621G | Video Olympics (Gatefold) | 1 | $15.00 |
| CX2622 | Breakout | 3 | $8.00 |
| CX2623 | Homerun | 2 | $9.00 |
| CX2624 | Basketball | 1 | $10.00 |
| CX2625 | Football | 1 | $8.00 |
| CX2626 | Minature Golf | 1 | $12.00 |
| CX2627 | Human Cannonball | 1 | $0.00 |
| CX2628 | Bowling | 1 | $10.00 |
| CX2629 | Sky Diver | 1 | $12.00 |
| CX2630 | Circus Atari | 2 | $8.00 |
| CX2631 | Superman | 2 | $15.00 |
| CX2632 | Space Invaders | 6 | $6.00 |
| CX2633 | Night Driver | 2 | $9.00 |
| CX2634 | Golf | 2 | $10.00 |
| CX2635 | Maze Craze (Older Issue) | 1 | $15.00 |
| CX2635A | Maze Craze (Newer Issue) | | $9.00 |
| CX2636 | Video Checkers | 1 | $13.50 |
| CX2637 | Dodge'em | 1 | $9.00 |
| CX2638 | Missile Command | 3 | $6.00 |
| CX2639 | Othello | 1 | $12.00 |
| | | | $0.00 |
| | | | $0.00 |
| CX2642 | Hunt & Score | 2 | $15.00 |
| CX2643 | Codebreaker | 1 | $15.00 |
| | | | $0.00 |
| | | | $0.00 |
| CX2645 | Video Chess | 1 | $15.00 |
| CX2646 | Pac-Man | 7 | $5.00 |
| | | | |
| | | | $0.00 |
| CX2648 | Video Pinball | 3 | $8.00 |
| CX2649 | Asteroids | 9 | $4.00 |
| CX2650 | Berzerk | 1 | $8.00 |
| CX2651 | Black Jack | 1 | $10.00 |
| CX2652 | Casino | | |
| CX2653 | Slot Mashine (VERY RARE) | 1 | $47.50 |
| CX2654 | Haunted House | 2 | $12.00 |
| CX2655 | Yars' Revenge (NEW) | 2 | $8.00 |
| CX2656 | Swordquest Earthworld | 1 | $12.00 |
| CX2657 | Swordquest Fireworld | | $8.00 |
| CX2658 | Math Grand Prix | 1 | $15.00 |
| CX2659 | Raiders of the Lost Ark | 2 | $11.00 |
| CX2660 | Star Raiders (w/o Controller) | 1 | $4.00 |
| CX2660 | Star Raiders (Complete w/ Controller) | 1 | $10.00 |
| CX2662 | Hangman | 1 | $20.00 |
| | | | $0.00 |
| CX2664 | Brain Games | 1 | $20.00 |
| | | | |
| | | | |
| CX2666 | RS Volleyball | | |
| CX2667 | RS Soccer (Import) | 1 | $16.00 |
| | | | $0.00 |
| CX2669 | Vanguard | 1 | $8.00 |
| | | | $0.00 |
| | | | $0.00 |
| | | | $0.00 |
| CX2673 | Phoenix | 1 | $8.00 |
| CX2674 | E.T. | 3 | $7.00 |
| CX2675 | Ms Pac-Man | 2 | $8.00 |
| CX2676 | Centipede | 1 | $8.00 |
| | | | $0.00 |
| | | | $0.00 |
| | | | $0.00 |
| CX2680 | RS Tennis | 1 | $10.00 |
| CX2681 | Battlezone | 1 | $5.00 |
| | | | |
| | | | $0.00 |
| | | | $0.00 |
| CX2684 | Galaxian | 1 | $8.00 |
| | | | |
| | | | |
| | | | |
| CX2688 | Jungle Hunt | 1 | $6.50 |
| CX2689 | Kangaroo | 1 | $7.00 |
| | | | $0.00 |
| | | | |
| | | | |
| | | | |
| CX26129 | Midnight Magic | | |
| CX26136 | Solaris | 1 | $8.00 |
| CX26140 | Crossbow | 1 | $15.00 |
| CX26140 | Desert Falcon | 1 | $8.00 |
| CX26144 | Donkey Kong Jr. | 1 | $7.00 |
| | | | |
| | | | |
| CX26151 | Dark Chambers | 1 | $15.00 |
| CX26155 | Sprintmaster | 1 | $15.00 |
| CX26168 | Off The Wall | 1 | $20.00 |
| CX26170 | Secret Quest | | |
| | | | |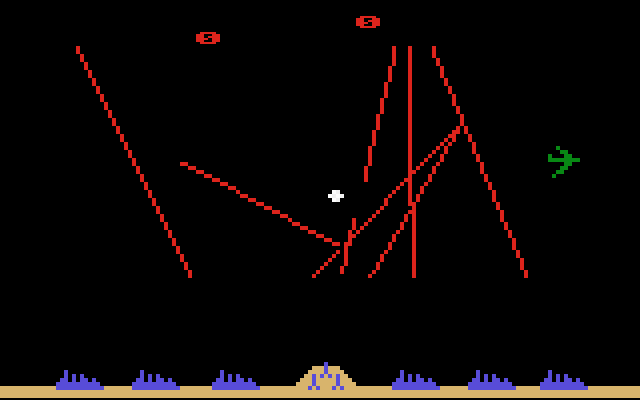 Activision Boxed Games
| Catalog Number | Cartridge Name | On Hand | Price |
| --- | --- | --- | --- |
| AG-001 | Dragster | 1 | $10.00 |
| AG-002 | Boxing | 2 | $10.00 |
| | | | |
| AG-004 | Fishing Derby | 1 | $12.00 |
| | | | |
| AX-006 | Bridge | | |
| AG-007 | Tennis | 2 | $9.00 |
| AG-008 | Laser Blast | 2 | $9.00 |
| AG-009 | Freeway | 3 | $10.00 |
| AG-010 | Kaboom | 1 | $12.00 |
| AG-011 | Stampede | 1 | $12.00 |
| AX-012 | Ice Hockey | 2 | $10.00 |
| AX-013 | Barnstorming | 2 | $12.00 |
| AX-014 | Grand Prix | 1 | $11.00 |
| AX-015 | Chopper Command | 1 | $10.00 |
| AX-016 | Starmaster | 1 | $9.00 |
| | | | |
| AX-018 | Pitfall ! | 2 | $10.00 |
| | | | |
| AX-020 | River Raid | 2 | $10.00 |
| AX-021 | Spider Fighter | 1 | $15.00 |
| AX-022 | Seaquest | 1 | $12.00 |
| AX-023 | Oink! (RARE) | 1 | $15.00 |
| AX-024 | Dolphin (RARE , No Instructions) | | |
| AX-025 | Keystone Kapers | 1 | $12.00 |
| AX-026 | Enduro | 1 | $10.00 |
| | | | |
| AZ-028 | Robot Tank (Blue Label , MINT) | | |
| | | | |
| AZ-030 | Decathlon | 1 | $15.00 |
| More Atari 2600 Boxed Games | Loose
Atari 2600 Games | Home |