OVG'S INDEX

For The Best Information On The Rarity On Atari Items Online:

Is The Source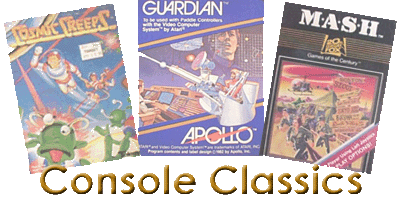 Here is another great source for classic Atari & others
Wayne is an honest businessman & we rate him AA+++

Try Fuj's 3DO Page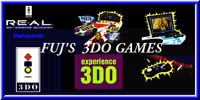 A Great Source For Hard-To-Find 3DO Games
Tell Him Orphanvideogames Link Sent Ya' !

Search The Web From Your Favorite Classic Video Games

MORE QUIK LINKS COMING SOON ! IF YOU LIKE A QUIK-LINK HERE ON OUR HOMEPAGE , EMAIL US



<![if !vml]>

<![endif]>

We tried to make this easier for you ! No more emailing us for purchases or requests. Just simply fill out the required fields for us to figure out your order and to check stock and click the submit button at the bottom of the page ! Your order request goes straight to our server so we can process your order faster !That easy !
We will email you an invoice with a total or an email with your request. It can't be more simple !
Please just remember to fill out all field with a red asterisk ( * ) next to it or the form will not submit to our server. Also please include the price of the item(s) in the description fields below on all your items.
Thanks for your pending order and visiting out site !
Mark , Maria , Amanda & Matt
Please note sometimes you might to have to click back because Tripods server will give you a Error 569 (No Data) code because it could be busy. Just click back on the browser button and resubmit and everything should be OK. !
| | |
| --- | --- |
| Name * | |
| Street Address * | |
| Address (cont.) | |
| City * | |
| State/Province * | |
| Zip/Postal Code * | |
| Country * | |
| Home Phone | |
| E-mail * | |
| URL | |
Please provide the items that you are interested in purchasing, please include prices
* How will you be paying for this order ?


* Are you a Orphanvideogames.com Club Card Holder ?
Yes No

What is your Club Card Number .


* How would you like this order shipped ?


* Ship to the same address as above?
Yes No
What kind of Classic or Current system do you own. (Check all that apply)
Atari 2600                              
Atari 5200                              
Atari 7800                              
Atari XE               
Atari Home Computers          
Colecovision / ADAM            
Intellivision / Aquarius  
Vectrex                
NES                                            
SNES                                          
N64                                            
Gamecube               
Gameboy                                    
Color Gameboy                        
Gameboy Advanced                  
Virtual Boy            
Sega Master System              
Sega Genesis                          
Sega 32X                                  
Sega CD / CDX          
Sega Saturn                            
Sega Dreamcast                      
Sega Nomad                              
Sega Gamegear          
Playstation                            
Playstation 2                        
X-Box                                        
Neo-Geo                
TG-16                                        
Jaguar                                      
3DO                                            
CD-i                   
Game.com                                  
Other                    
                                                             
If other is checked , please state.


Which systems or games you plan to buy in the next year ? (Check all that apply).
Atari 2600                              
Atari 5200                              
Atari 7800                              
Atari XE               
Atari Home Computers          
Colecovision / ADAM            
Intellivision / Aquarius  
Vectrex                
NES                                            
SNES                                          
N64                                            
Gamecube               
Gameboy                                    
Color Gameboy                        
Gameboy Advanced                  
Virtual Boy            
Sega Master System              
Sega Genesis                          
Sega 32X                                  
Sega CD / CDX          
Sega Saturn                            
Sega Dreamcast                      
Sega Nomad                              
Sega Gamegear          
Playstation                            
Playstation 2                        
X-Box                                        
Neo-Geo                
TG-16                                        
Jaguar                                      
3DO                                            
CD-i                   
Game.com                                  
Other                    
                                                             

OVG's Ordering Form.
Copyright © 2003 Orphanvideogames.com. All rights reserved.
Revised: 02/16/03